CHARLOTTE, N.C., Feb. 28, 2023 -- SPATCO Energy Solutions ("SPATCO"), a forward-thinking infrastructure services provider of innovative turnkey solutions for petroleum, environmental and EV market segments, completed the acquisition of Petro Supply a leading distributor of petroleum equipment in the Mid-Atlantic region with offices in Elkridge, MD and Richmond, VA. The addition of Petro Supply to the SPATCO family strengthens its leadership position in the petroleum industry.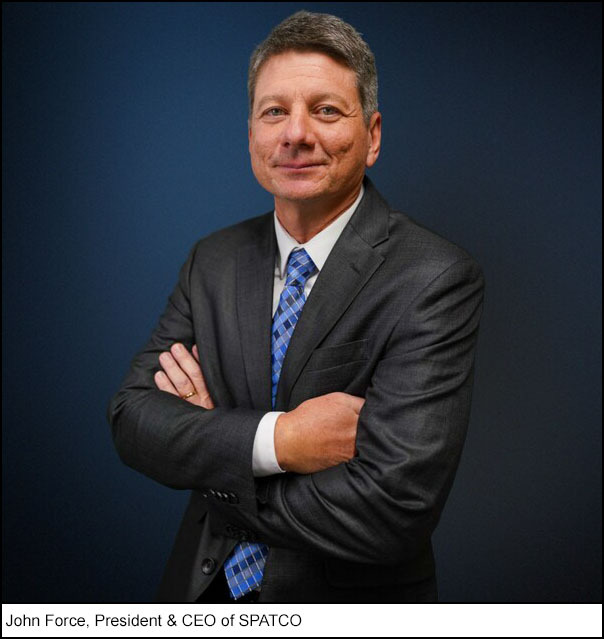 SPATCO now has over 750 employees with 400+ technicians in 26 branches across 13 states in the Southeast and Mid-Atlantic region. With over 88 years of experience as the go-to provider for petroleum fueling, installation, maintenance, environmental service and electric vehicle infrastructure solutions. In this ever-changing market, SPATCO continues to execute an ever-growing pipeline of infrastructure to support the needs of our customers.
"We are now able to provide our customers a contiguous service zone across an even broader geography. The combined resources of SPATCO and Petro Supply can better support the demand for equipment and services in the Mid-Atlantic Region," said President & CEO of SPATCO John Force. "Brandon and Galen have built a team with a reputation for high quality products and exceptional customer service. We couldn't be more pleased to add them to our family. The strength of our respective teams is undeniable."
President of Petro Supply, Brandon Heaps, will continue to run operations in the Mid-Atlantic region and join SPATCO's leadership team. "I'm very proud of the Petro Supply team and all that we have accomplished throughout the years. I look forward to leveraging SPATCO's resources, systems, and EV expertise to build on our capabilities here in the Mid-Atlantic," said Brandon Heaps. "It was extremely important to align with a company with the same values for our employees and customers. We found that in SPATCO and know that the future is bright."
These investments accelerate SPATCO's long-term strategy focused on growth both organically and through additional acquisitions. SPATCO is backed by lead investor Kian Capital Partners along with co-investors RF Investment Partners, Apogem Capital and New Canaan Funding.

About SPATCO Energy Solutions

SPATCO is a forward-thinking supplier, installer and maintenance provider of innovative turnkey solutions for fueling stations and EV charging infrastructure. SPATCO is one of Dover Fueling Solutions' largest distributors of Wayne products and also offers complete environmental compliance, assessment and remediation services. SPATCO employs a differentiated service-oriented model on behalf of a diverse and longstanding customer base that includes national and regional convenience store operators, major oil companies, commercial fleet and military fueling facilities, national and regional trucking companies, regional oil jobbers and commercial bulk petroleum plants. SPATCO is headquartered in Charlotte, NC with 25 additional office locations across the Southeast, with service and support across the United States and Canada. To learn more, visit www.spatco.com.