Require high flow rates for fast-fill applications?
The SPATCO DEF Transfer Skid System provides high flow dispensing rates up to 40 gallons per minute. This unique unit allows you to make fluid deliveries with ease. Quickly load/unload tanks, totes, and drums for delivering DEF to your site.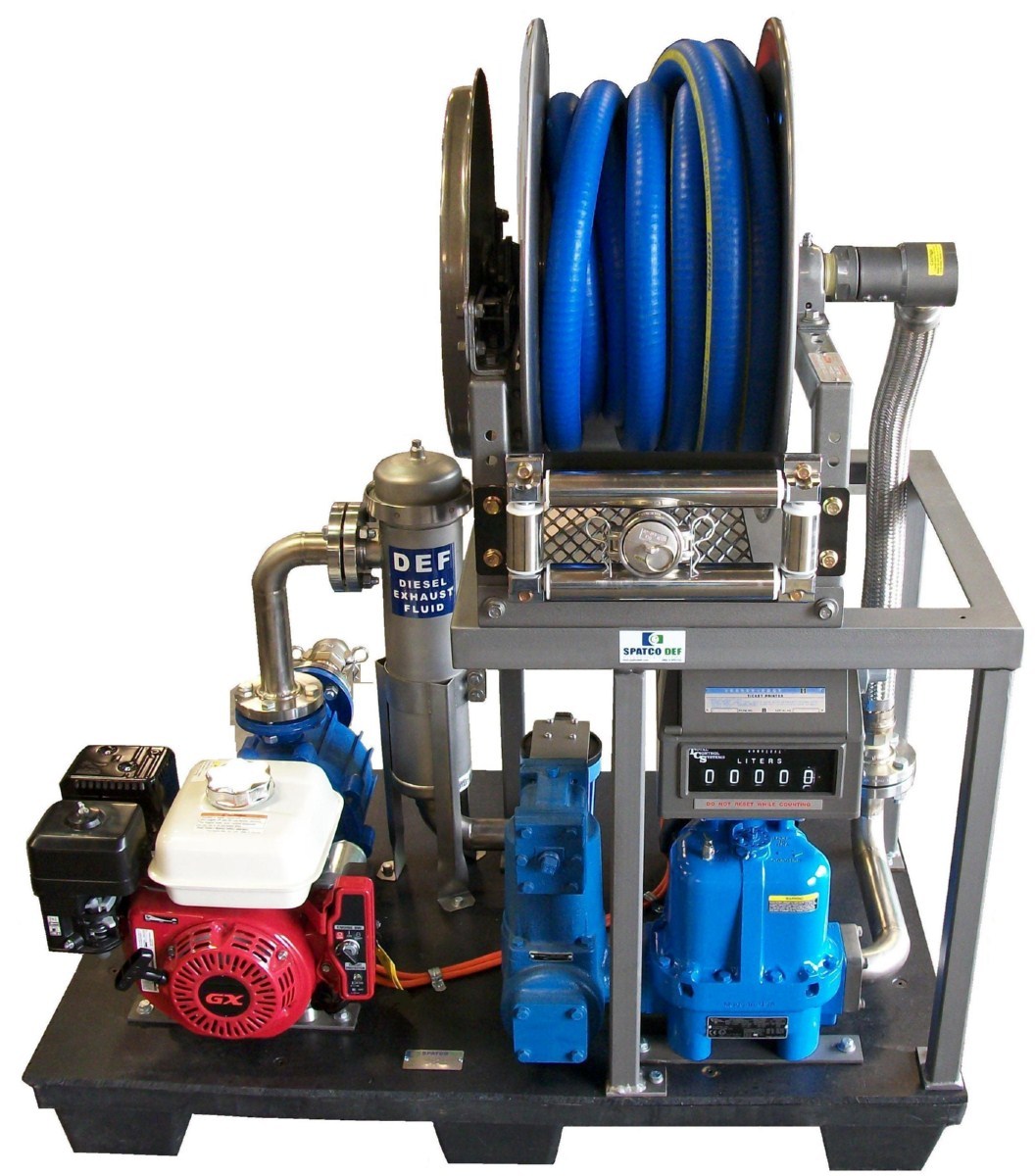 HIGH FLOW DEF TRANSFER SKID SYSTEM
Designed for timely fluid deliveries:  Makes DEF bulk deliveries simple and time-efficient. High flow dispensing permits quick filling of your storage containers, freeing precious time you need to run your business.
Retail & commercial applications: Load the skid onto a trailer with a tote or tank to be delivered to a fueling site. Alternatively, the DEF Transfer Skid System is Weight & Measures-approved, allowing you to deliver it to a repackaging facility to have your container filled for resale.
Pre-plumbed & fully tested: The DEF Transfer Skid System is designed to allow for quick installation and is ready to use right out of the box.
Dependable Construction: Our DEF Transfer Skid System is engineered to withstand wear-and-tear from daily use.