a digital evolution in ust compliance testing
Fast. Accurate. Digital.
Compliance Plus by Leighton O'Brien brings the compliance testing market into the digital age with the industry's most comprehensive, convenient, fast and accurate testing solution.
It integrates 3 best-in-class technologies into a single-source digital platform and dramatically increases site uptime, lowers leak risk and ensures digitally verified compliance with all EPA regulations. 
Dri-sump® Technology in Action
All three technologies are integrated into Leighton O'Brien's cloud platform, meaning all results are digitally captured and centrally analyzed by an engineer, ensuring reliable and verified compliance for every single test.
Dri-Sump® uses lasers and aerosol fog to find leaks in sumps and spill buckets. It's an EPA approved containment tightness testing technology that delivers pinpoint accuracy in just 60 seconds.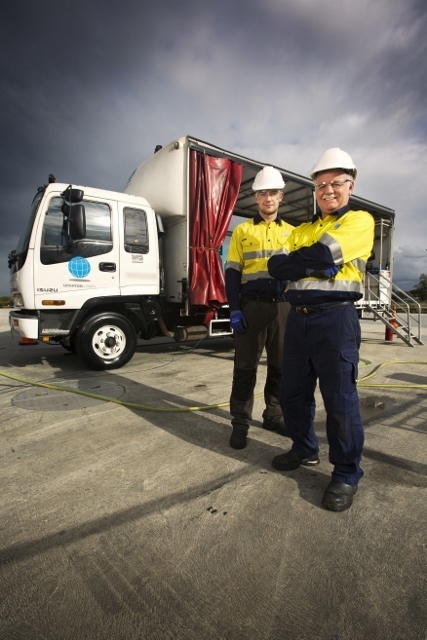 The Compliance Plus Advantage

Tank, sump and line-leak testing remain critical components in ensuring that a leaking UST system cannot damage the environment or hamper the overall viability of a retail fueling site. But despite the importance of these tests, traditional technologies used to conduct them are slow and outdated.
Newer digitally-verified testing technologies are changing the paradigm in UST testing, ensuring verified compliance with all EPA regulation as well as reducing site downtime and lowering leak risk.
More site uptime during testing with faster test methods
No additional fees are incurred for disposal or water removal for containment testing
Supports onsite testing with live volumetric leak rate and central analysis for a declared result
Provides digital verification before a leak detector is replaced
A consistent, reliable technology solution, ensuring test quality and repeatability
Comprehensive test platform: equipment, software, analysis and reporting with digital oversight on quality and results
3 best-in-class technologies for all your testing needs
Precision Tank & Line Test

World's fastest and most accurate line leak detection
Can perform both pressure & vacuum testing & all line conditions can be tested
Wet line test is 17.5 mins, dry line is 3 mins
Third party engineer-reviewed results not left to technicians to declare a Pass or Fail

Containment Tightness Test

Uses lasers & aerosol fog to find & pinpoint leaks
Spill buckets, under dispenser containment and STP sumps can all be tested in 1 minute
Does not use water, creates zero waste
Regulatory acceptance in 46 states.

Line Leak Detector Test

Variable orifice to dial in a true 3 gph leak at 10 psi for any viscosity product
Cuts test times to 7-10 mins from 25 mins
Certified to test all catastrophic line leak detectors
Can test any manufacturer's pipe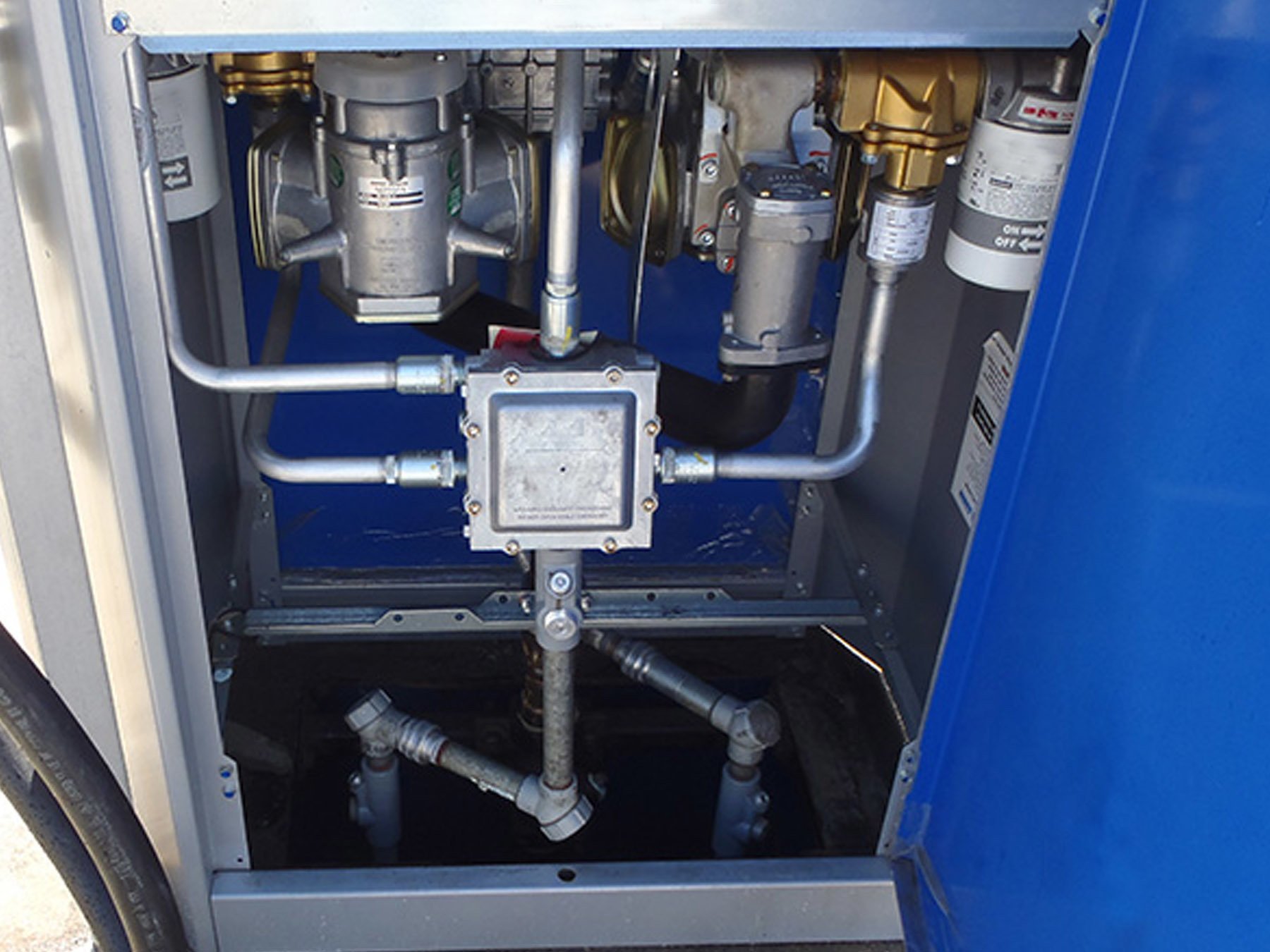 Avoid the hassle of getting a Notice of Violation (NOV)
Know You Have a State Inspection Coming?
Let SPATCO ease your mind and take care of any issues before the inspection with our Pre-Inspection Services.  
We will schedule a visit prior to the day of state inspection and assure your site is as ready as it can be. 
SPATCO can assist with:
Pressure clean and check all sumps and spill buckets for failures
Clean all dispenser pans and inspect for failures
Inspect each tank fill port is sealed properly
Check shear valves are properly installed and anchored
Check all penetrations for rips or tears
Ensure ATG readings are accurate vs. manual stick readings
Perform ATG and LLD test
Check all meter calibrations (optional)
Working with the Inspector
On inspection day, our technicians can meet the inspector on your site at the time specified to ensure a stress-free visit. 
We will assist the inspector with removing sump lids and work with the inspectors to make sure any compliance issues can be taken care of immediately.